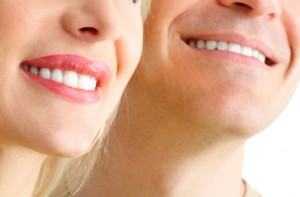 The New Year will be here before you know it. Are you ready to face 2015 with self-confidence, determination and an outgoing attitude? A beautiful smile can help you do that. Dr. Leslie M. Metzger of Monet Aesthetic Dentistry in Farmington, MI, offers several cosmetic dentistry treatments to help you achieve a smile that will help make your new year a truly happy one.
Teeth Whitening
If you like everything about your smile, but think the color could be whiter and brighter, then teeth whitening is the cosmetic dentistry procedure for you. Dr. Metzger will create custom trays for you to use at home with the professional grade bleaching agent she supplies. After 10 to 14 days of consecutive use, you'll see a smile that is several shades whiter.
Porcelain Veneers
For teeth that are chipped, cracked, heavily stained or slightly misaligned, porcelain veneers can cover the flaw. These ultra-thin sheets of dental porcelain are custom made to Dr. Metzger's specifications that consider your natural tooth color, facial shape, skin tone and hair color. Once bonded to your teeth, porcelain veneers can give you years of smile perfection.
Crown and Fixed Bridge
If you have teeth that are so severely cracked, decayed or worn that their structure and function are compromised, then the solution may be a dental crown. Crowns, or caps, encase a tooth to protect it from further damage. They are designed to look, feel and function like a natural tooth. Crowns may also be part of a fixed bridge. When one or more teeth are missing, the teeth on either side may be fitted with crowns to support the bridge that fills the gap of missing teeth with false teeth.
Call Our Office Today
Other possible cosmetic dentistry treatments that Dr. Metzger may suggest are inlays and onlays, dental implants, tooth colored fillings and Invisalign™. To consult with Dr. Metzger and the team at Monet Aesthetic Dentistry, schedule an appointment today. We serve patients in Farmington, MI, as well as the surrounding communities of Farmington Hills, West Bloomfield, Livonia, Southfield, Plymouth, and Oak Park.