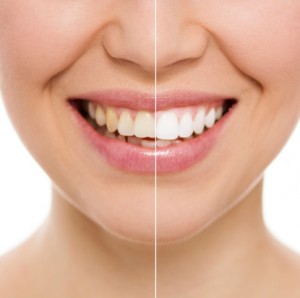 Could your teeth use a fresh coat of whitening treatment? Are stains causing you to hide your smile? Teeth whitening treatment may be just what you need. There are different reasons for wanting to receive teeth whitening treatment and not every patient's is the same. A brighter, whiter smile can give you all the confidence in the world. Our whitening services in Farmington, MI will transform your smile into a bright, beautiful work of art. Are you ready to take your smile to the next level? When it comes to teeth whitening, Farmington dentist Dr. Leslie Metzger and her staff will get your teeth white and beautiful using our comprehensive cosmetic dentistry solutions, including teeth whitening.
What is Teeth Whitening?
Teeth whitening is pretty basic to understand; it lightens teeth and helps remove stains and discoloration. It's among the most popular cosmetic dental procedures because it can vastly improve how your teeth look. Have you ever seen a celebrity's smile and wished your teeth could have that same priceless shine? You don't have to shell out big money to get the smile you've always wanted.
Discoloration and staining can make your teeth look worn and unkempt. Teeth are discolored or stained due to many factors. It's a slow process, but one that never lets up. All of the following contribute to staining and discoloration:
Tobacco use
Drinking dark colored liquids such as coffee, cola, tea and red wine
Not taking good care of your teeth
Aging
Dr. Metzger's Whitening Treatment
For the best teeth whitening, Farmington residents can trust Dr. Metzger's proven treatment. If the shape and condition of your teeth are great but not the color, it's time to consider professional teeth whitening with Dr. Metzger. She can help lift your stains and discolorations caused by foods, beverages, medications, tobacco and a host of other factors.
Our whitening service includes:
Customized at-home bleaching trays: The great part is take-home bleaching can be used in the privacy of your home and on your own schedule. It's recommended you wear your custom take-home trays, daily, for ten days to two weeks for optimal results.
Teeth Whitening Treatment Is a Click Away
Are you ready to take your smile to the next level? Call our office to schedule an appointment so you can start seeing results fast! For excellent teeth whitening treatment, Dr. Metzger is the cosmetic dentist Northville, Southfield, Novi, Oak Park and others can count on for excellent results. Visit our office in Farmington, MI today!