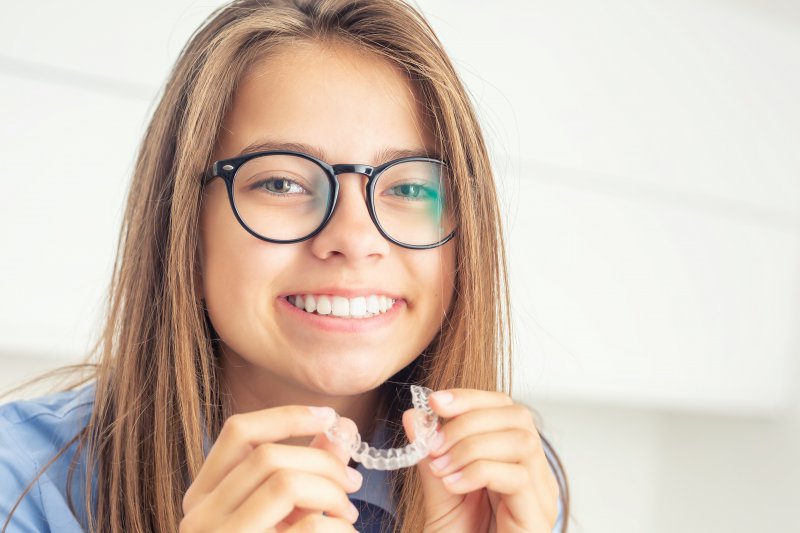 So, let's say you've decided to get straighter teeth with an Invisalign treatment. Have you figured out the best time to begin? The aligning process can last a while, after all. Finding a good start-point will make it easier for you to adjust in the long run.
As it happens, summer is a great time to begin Invisalign. To learn more, here are three advantages to starting your teeth-straightening journey this season!
You'll Have Flexible Scheduling
As you likely already know, the summer months represent a more relaxed part of the year. Workplaces will give employees time off for vacations, breaks, and the like. Schools excuse children from classes until the start of the following fall semester. The whole family gets a more flexible schedule to pursue personal projects.
This seasonal leeway is especially helpful when you start with Invisalign. For instance, you'll be more likely to meet with your dentist for your regular six-week follow-ups. You'll also have a chance to make check-ups a habit before busy fall and winter activities come into play.
Your Summer Foods Will be Hassle-Free
Compared to alternatives like traditional braces, Invisalign doesn't have food restrictions. You can simply remove your aligners for meals, including summer foods like corn on the cob, watermelon, hot dogs, ribs, and so on. That way, you wouldn't have to worry about picking food out of your brackets with special tools.
The only requirement would be that you clean your teeth and aligners before snapping the latter back in place. Still, that isn't difficult — just brush your teeth as usual and gently go over the trays with a soft-bristled toothbrush.
You'll Avoid "Metal Mouth" in Photos
Wherever you go for summer activities, you're likely to take a commemorative photo or two. However, regular braces have brackets and wires that would give your smile a metallic look. In contrast, Invisalign's aligners are clear and seamless to the point of being virtually invisible. Even while wearing the trays, you'd have a camera-ready smile ready to go at any time! Needless to say, the latter option would make for better pictures.
While you're free to start Invisalign anytime, doing so in summer will give you benefits like those above. Consider talking with your dentist about getting aligning trays as part of your fun in the sun!
About the Practice
Monet Aesthetic Dentistry is one of the top dental providers in Farmington, MI. Through the efforts of Dr. Leslie Metzger and her team, they work to prevent, diagnose, and treat teeth and gum conditions. Whether it's cosmetic dentistry, cosmetic fillings, or even Invisalign, they provide the best possible results and care for a wide range of dental needs. For more information or to book an appointment, they can be reached at their website or by phone at (248)-476-3410.