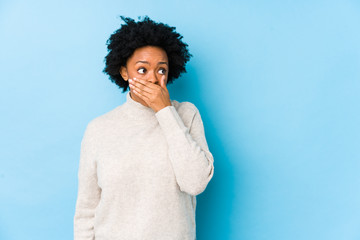 As you may already know, drinking too much alcohol is bad for your overall health. It can lead to serious health conditions like liver disease and high blood pressure. This bad habit can also put your teeth and gums at risk of oral health issues. To help you maintain a healthy smile, read on to learn more about how overdoing it with alcohol may result in an unhealthy smile.
Alcohol Consumption & Gum Disease
Gum disease occurs when oral bacteria attack the gum tissue. This often occurs as the result of improper oral hygiene. When you don't brush your teeth twice per day and floss every night before bed, this allows plaque to build up. The bacteria in this plaque can do a lot of damage to your smile and leave you with an oral infection.
Studies have found that heavy alcohol consumption can lead to a range of oral health problems, including gum disease. Drinking too much can raise someone's risk because those who do so have fewer "good" bacteria and more "bad" bacteria in their mouths than nondrinkers. The "bad" bacteria have been shown to be linked to gum disease, heart disease, and cancer.
Alcohol consumption also hinders your immune system and slows your body's natural healing ability. This makes it harder for your gums to fight off infections. Additionally, alcohol consumption also dries the mouth out. This creates an environment in which oral bacteria thrive and can quickly accumulate.
4 Ways to Prevent Gum Disease
Limiting your alcohol consumption is the best way to prevent it from harming your oral health. Health officials in the United States recommend no more than one drink per day for women and two for men. Along with limiting your alcohol intake, there are some other ways you can lower your risk of gum disease:
Be on the lookout – Make sure to watch out for the early signs of gum disease, such as gums that are inflamed, painful, bleed easily, and are red in color.
Practice good oral hygiene – Brush your teeth for two minutes twice a day and floss daily.
Eat a nutritious diet – Watch your consumption of sugar and make sure to consume plenty of tooth-healthy foods, like lean meats, dairy, veggies, fish, and fruit.
Visit your dentist – Attend checkups and cleanings twice per year.
Gum disease is a pain to deal with. By watching how much alcohol you consume, you can lessen your risk of developing it and maintain a healthy, beautiful smile!
About the Author
Dr. Leslie Metzger leads the team at Monet Aesthetic Dentistry. She takes the time to get to know each and every patient so she understands their needs and what they want to achieve during their oral health journey. She also offers gum disease therapy to treat the infection and get your smile back on the right track. Call Monet Aesthetic Dentistry at (248) 476-3410 or visit their website for more information on their services or to set up a consultation.