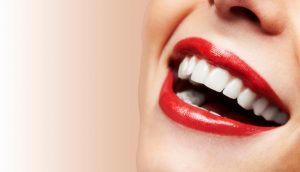 The appearance of your smile says a lot about how you feel about yourself. In fact, research proves that there is a direct link between your confidence and the appearance of your teeth. As a result, many feel an unattractive smile causes negative impacts on social and career aspects. With roughly 50 percent of adults concerned about the appearance of their teeth, that is a lot of people walking around with unconfident smiles. While many know cosmetic dentistry is an option, many often believe the services are not right for them. As a cosmetic dentist in Farmington, we are here to tell you that cosmetic dentistry is right for everyone. Not only will you gain a confident smile, but you will also promote your oral health.

Benefits of Cosmetic Dentistry
In the past, cosmetic dentistry was considered to only be an option for the elite or those who had vanity issues. However, now people from all walks of life are turning to cosmetic dentistry because it is more affordable then ever before.
Your smile has a large impact on how you view yourself and how others view you. By enhancing the appearance of your smile, you are able to smile confidently. This added level of confidence also tends to make people more outgoing. In return, you will notice advancements socially and professionally due to an attractive smile.
Your enjoyment for life is not the only area to experience improvements. Certain flaws with your smile can hurt your oral health. By resolving these flaws with cosmetic procedures, you will promote a healthy smile. For example, if you have misaligned teeth, your teeth are harder to keep clean. As a result, you are likely to experience tooth decay and gum disease. By choosing Invisalign in Farmington to straighten your smile, your teeth become easier to keep clean. You will gain a straight smile while preventing tooth decay and gum disease.
In addition, we also offer dental implants. You will resolve the issues of missing teeth while enhancing your oral health. Dental implants help to preserve bone density, protecting your remaining natural teeth and facial structures from damage.
Your Cosmetic Dentist for a Healthy Smile
At Monet Aesthetics Dentistry, we are committed to creating healthy, beautiful smiles. We offer several cosmetic procedures to improve the appearance of your teeth. While helping you keep your aesthetic goals in mind, we also take the health of your teeth into consideration when creating a treatment plan. We evaluate the appearance of your smile, the health of your teeth, and your oral functions to deliver a customized treatment plan. As a result, your new smile will not just look great, but help to create a lifelong, healthy smile.
Your treatment plan can include one or more treatments. We offer dental implants, porcelain veneers, dental crowns, tooth colored fillings, and many other options. With these services, you will restore the health and function of your smile while gaining a confident smile.
If you are ready to benefit from cosmetic dentistry, contact our office today to schedule a consultation.