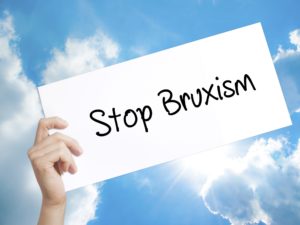 Despite constant innovations in dentistry, at least 120 million people have one or more missing teeth. Thankfully, you have more options than ever to treat tooth loss, but only one method stands out among all others. A dental implant is unlike any other prosthetic because it recreates both the root and crown. It is a nearly perfect replica of your natural teeth with over a 95% success rate. Although dental implants are the most reliable option for tooth loss, a few things can compromise their lifespan, like bruxism. If you have a habit of grinding or clenching your teeth, here's what you need to know to safeguard your smile.
How Does a Dental Implant Work?
A traditional dental prosthesis only replaces the portion of a tooth above the gum line, but a dental implant goes a step further. A titanium post is surgically placed into your jawbone to imitate a root. It will stimulate new bone growth, allowing your jaw to fuse to it through a process called osseointegration. The implant post can stay in place for decades to benefit from unmatched stability for optimal performance.
Can I Get Dental Implants If I Have Bruxism?
Although dental implant failure is rare, it's often caused by an underlying issue, like bruxism. The habitual grinding not only damages your natural teeth but dental implants as well. The force of the gnawing can cause your restorations to break. It can even loosen your implants from the bone over time. Overall, it can destroy the dental implant from top to bottom.
With 80% of the population suffering from bruxism, it's a common situation that doesn't need to affect your candidacy for dental implants. Instead, your implant dentist has the solution to replace your missing teeth using dental implants without compromising your investment.
How Is Bruxism Treated?
The go-to solution for bruxism involves a nightguard because it offers instant protection. It looks like an athletic mouthguard, but it protects your teeth in a different way. The durable, comfortable material creates a barrier between the upper and lower teeth to absorb the friction.
In addition to a nightguard, your dentist will work to find the underlying cause of your habit, such as stress or a poor bite. Depending on the culprit, they may recommend additional steps, like stress-relieving exercises, avoiding caffeine before bed, or fixing your bite.
Protect Your Smile from Bruxism
You don't have to settle for less than the best just because you have bruxism. You can benefit from a nearly perfect recreation of your natural teeth. You can ensure your new smile thrives for decades by managing your bruxism with the help of your dentist.
About Dr. Leslie Metzger
Dr. Metzger earned her dental degree from The Ohio State University College of Dentistry before continuing her training in advanced dental studies, like dental implants. She is a member of various professional organizations, including the American Dental Association. If you're ready to treat your missing teeth or bruxism, choose an award-winning dentist. Contact our office today for an appointment.