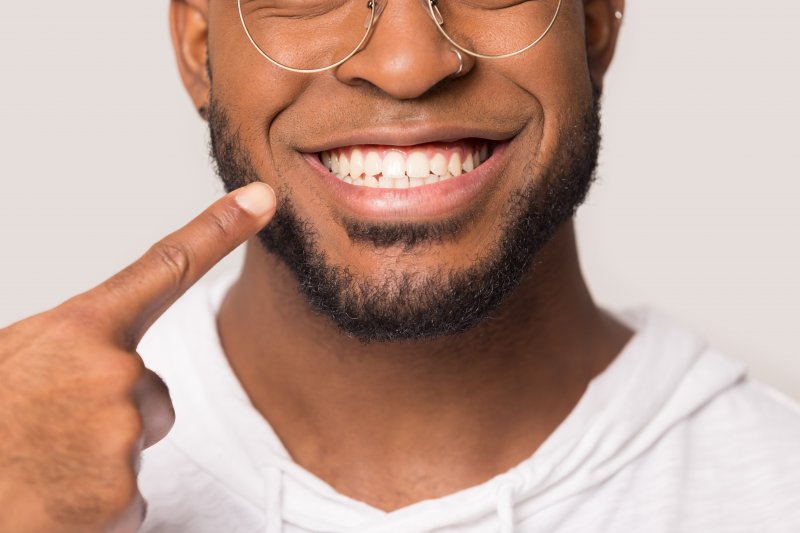 With a 98% success rate, dental implants are a common and reliable way to replace one or more missing teeth. After implant surgery, you will need to temporarily cut out certain foods that can interfere with the healing process. By preparing the right meals after your dental implant surgery, you'll be setting yourself up for a successful recovery. Here's a list of foods you should avoid, what to eat instead, and what side-effects to expect from the procedure.
What to Expect After Dental Implant Surgery
Though dental implant surgery is extremely safe, you may experience side effects post-operation. Pain for a few days after surgery is one of the most common side effects. In most cases, this can be alleviated with over-the-counter pain medicine. Since Aspirin can increase the risk of bleeding, make sure to use an Aspirin-free medication. Your doctor may also prescribe you something a little stronger.
Swelling is the body's natural reaction to surgery and another common side effect. It's most likely to occur near the incision site and usually goes away on its own. Icing the area can also help reduce swelling.
Serious complications are very rare and should be treated promptly. If an infection develops at the incision site, it needs to be treated as soon as possible to keep it from spreading to other parts of the body. Luckily, most infections can be solved with antibiotics. A few signs of complications include fever, fatigue, and worsening pain.
Foods to Avoid
Following the proper diet after implant surgery is key to recovering successfully. Some foods you'll need to avoid include:
Hot and spicy foods that can irritate the incision site
Alcohol, which can delay the healing process
Chewy or sticky foods that require a lot of chewing and can lead to discomfort
Popcorn, chips, nuts, crackers, candy, and other foods that are broken down into small pieces that can get stuck in the incision site and cause an infection
What to Eat Instead
Post-dental implant surgery, some of the foods we recommend eating include:
Applesauce, which is high in vitamin C and dietary fiber
Warm, broth-based soups, which are a great source of protein
Mashed potatoes, which are high in fiber
Plain yogurt, which contains vitamin D and protein
Dental implant surgery can improve your life by giving you a more complete smile. So, make sure to eat the right foods to ensure that your surgery is a success!
About the Practice
Dr. Leslie Metzger is proud to provide high-quality, family-friendly dental healthcare to the residents of Farmington and nearby communities. She loves improving her patients' smiles and strives to provide care that will enhance your quality of your life. The team focuses on diagnosing, treating, and preventing conditions for the best possible results to match your family's needs. They aim to establish close relationships with patients and make dental implant surgery and recovery as smooth as possible. Call them at (248) 476-3410 or visit their website to learn more about dental implant surgery.