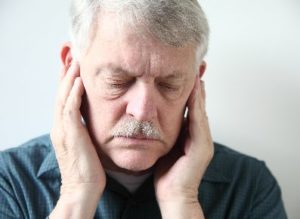 The temporomandibular joint is the most complicated joint in the body because it's bilateral, so the left and right side have to work perfectly in harmony with one another. Unfortunately, this means that it's easier for something to go wrong with it. The TMJ is also one of those body parts that you just don't think about – until there's a problem. Then you might spend more time thinking about it than you ever imagined!
As a dentist in Farmington who has treated many cases of TMD, we know that it can have a huge impact on your quality of life. So, we thought we'd write a blog about some of the symptoms that can go along with this condition and how it can be treated – both professionally and at home!
What Are the Symptoms of TMJ Disorder?
Here are a few of the most common symptoms you might experience if you have TMD:
Jaw pain
Clicking or popping
Chewing difficulty
Jaw locking
Headaches or earaches
Muscle tenderness in the neck or cheeks
If you suspect you might have TMD, the best way to have it diagnosed is to schedule a consultation. Your dentist will examine your jaws, teeth and bite and can discuss your individual needs more thoroughly.
How Is TMD Treated?
Many people try to treat TMD themselves with some of these at-home treatments:
Ice – Gently applying ice to the area for no more than 20 minutes at a time can decrease inflammation in the joint and muscles.
Diet – Avoiding foods that require a lot of chewing, like crusty bread, steak or corn on the cob can reduce the load on the jaw. Opting for softer foods like soup, yogurt and smoothies will give your TMJ a break.
Over-the-counter painkillers – These can offer some relief from acute pain and discomfort.
Moist heat –Applying a warm, damp washcloth to the area will relax the muscles in the jaw.
Relaxation – Massage and yoga are good ways to reduce the stress that can exacerbate TMJ issues.
While these remedies can provide temporary relief, they won't fix the root of the problem. Seeking professional diagnosis and treatment is the best way to treat TMD over the long-term.
As a dentist in Farmington, we can do a comprehensive exam and provide a custom-fitted oral appliance that will put your jaws in the correct position and prevent TMD symptoms from happening.
This appliance is made of smooth plastic and is worn at night when most clenching and grinding occurs. Since you can't "retrain" your muscles while you're asleep, this appliance will do that for you.
TMD can greatly impact your ability to eat and communicate with ease each day. Having a simple way to successfully treat it can have far-reaching positive effects on your entire life!
About the Author
Dr. Leslie Metzger is a general, restorative and cosmetic dentist who has pursued extensive advanced education in treating TMJ disorders. She understands the impact these disorders can have on her patient's lives and is happy to offer non-surgical options for relief. If you have any questions, she can be reached via her website or at (248) 476-3410.