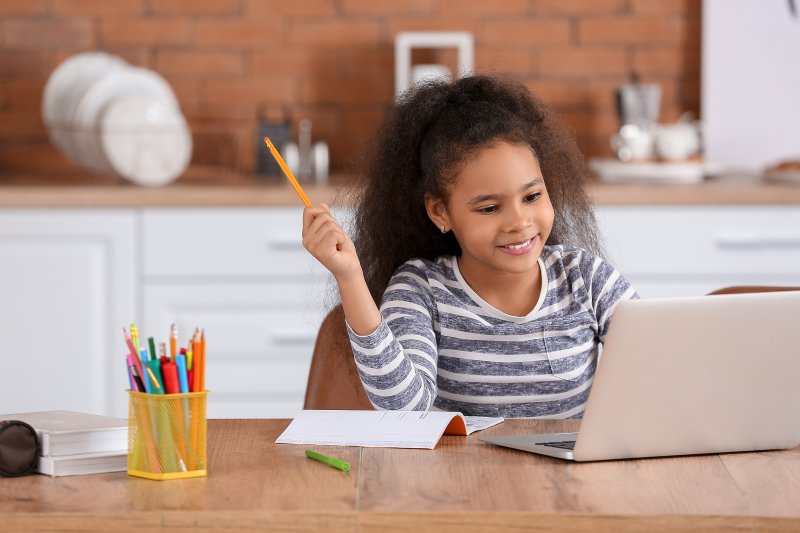 Every parent out there wants their child to succeed in school. Of course, there are many different factors that contribute to good grades, but a healthy smile generally isn't what you think of. Even though poor oral health on its own isn't a straight slope down into failing grades, there is certainly a connection between the two. Continue reading to learn more from your dentist in Farmington about how your child's dental health affects their success in their classes.
How Does Poor Oral Health Affect Your Child's Success in School?
There are several different ways that the wellbeing of your kid's smile impacts their performance in the classroom. Here are a few examples:
More Distractions: If your child has an oral health problem that is left untreated, it can be difficult to deal with at school, especially if it is causing a significant amount of pain. Most people know how hard it is to focus on other things when you're suffering from a toothache. By catching these issues before they become serious and uncomfortable, they won't be as likely to affect your child's success in class.
More Absences: With more oral health issues comes more visits to the dental office. Often times, kids need to be taken out of school in order to have their treatments done. Even though a couple of absences may not seem like a big deal, when they add up it's much more likely that your child will fall behind in key subjects.
Poor Self-Esteem: It's common for both kids and teens to feel insecure about certain things as they are getting older. Often times, this includes their smile. If a child isn't feeling confident, they are less likely to speak up and participate in class. By addressing issues that your child is unhappy about, like poor alignment or chips in their teeth, with their dentist, they can begin working towards a smile that they are proud to show off.
What Can You Do to Improve Your Child's Oral Health?
Here are a few things you can do to help your child maintain a healthy smile:
Take them to regular dental appointments ever six months. Not only will their teeth be properly cleaned, but your dentist will also check for preexisting issues so they can be treated before becoming serious.
Encourage them to brush twice and floss once daily in order to prevent tooth decay, periodontal disease, and other issues.
Stock up on tooth-healthy snacks. Things like salted almonds, baby carrots, yogurt, apple slices, and cheese are much better for your child's smile than starchy and sugary snacks.
Oral health can impact your child's wellbeing even more than you know. By taking these steps to help you child maintain a healthy smile, they are more likely to make you proud with their well-deserved success.
About the Author
Dr. Leslie Metzger is a highly skilled dentist serving patients of all ages at Monet Aesthetic Dentistry in Farmington, MI. She has attended programs at the prestigious Las Vegas Institute for Advanced Dental Studies and maintain professional memberships in the American Dental Association and Michigan Dental Association. For more information on caring for your child's smile or to schedule an appointment with Dr. Metzger, visit her website or call (248) 476-3410.