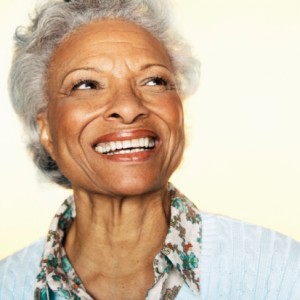 Are you missing your smile? If you've got one or more missing teeth, you don't have to tell me you are. I've talked to countless patients about how stressful it is when the camera comes out when you've got missing teeth — and that's not even mentioning the issues something like biting into an apple can cause. Missing teeth are a real life-interrupter. Today, learn about how you can replace them, beautifully and sturdily, with Monet Aesthetic Dentistry's dental implants in Farmington, MI.

Dental Implants Are the Most Effective Natural Tooth Replacement
I'll admit that when dental implants started out they weren't so easy, or effective. But implants came a long, long way in the last decade and are now a practical, affordable solution for replacing missing teeth.
How Dental Implants Replace the Whole Tooth
Maybe you've heard that dental implants are the best natural tooth replacement, but do you know why? It's because they replace not only the visible part of the tooth, but also its root. Our bones need stimulation to stay healthy, and the tooth's root provides that stimulation — so why wouldn't you replace the root, too, once the tooth has gone missing? In fact, by keeping the jawbone healthy and intact, you're actually preventing further tooth loss down the line when you choose dental implants over other replacement options.
The Dental Implant Procedure
The procedure for dental implants is carried out over at least two visits to your dentist's office. In the first, your tiny titanium dental implants are surgically implanted into the jawbone. You'll be given a temporary tooth replacement to wear while your bone fuses to the implant — a process that takes anywhere from two to six months.
After your implants have integrated with the bone, you're ready for your new tooth replacement to be securely placed. The result is a sturdy, stunning smile that you won't ever want to hide again.
Who Is a Good Candidate for Dental Implants?
In order for dental implants to be successful, two conditions must be met. First, there must be enough room to actually place the implants — meaning you must have enough jawbone to start with. If you've already had significant deterioration, though, sometimes a bone graft can help make enough room for the implants.
You also must be in good overall oral and general health to be a good candidate for dental implants. Some conditions, like gum disease or diabetes, can inhibit the recovery period. It's important you discuss any relevant medical information with your dentist to ensure your treatment plan is appropriate for you.
Schedule Your Appointment Today
If you're missing part of your smile, you owe it to yourself to seek a solution this fall. Don't wait to schedule your appointment at Monet Family Dentistry today — cosmetic dentist Dr. Metzger and the whole team at our office are eager to help you with your dental implants in Farmington.