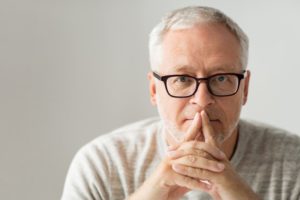 Dental technology has advanced significantly over the years. There are so many ways to provide patients with a new smile, even if they're missing teeth. When you wake up and look in the mirror only to be greeted with large gaps in your smile, you can regain hope thanks to dental implants and bridges from your dentist in Farmington.
While both these options can help you reclaim your smile and improve your oral health, it's worth comparing the two before pulling the trigger. That's why your dentist is here to make it easy to understand their differences.
What are the Benefits of Dental Implants?
Dental implants are widely regarded as the best method for tooth-replacement for several reasons. Not only are they extremely durable and effective at replicating natural teeth, but they're incredibly cost-effective. This is due to their longevity; dental implants typically last for several decades and even an entire lifetime if properly cared for.
In addition, dental implants are maintained just like natural teeth, so you don't have to change your brushing routine to accommodate them. As a bonus, the permanent crown that goes on top of your dental implant is non-organic, meaning it cannot get cavities caused by bacteria. However, bacteria can still seep into the pockets around it, so keeping it clean is very important to its longevity.
What are the Benefits of Fixed Bridges?
Fixed bridges quite literally speak for themselves in terms of function. When a tooth is missing, they bridge the gap in your smile. This prosthetic tooth attaches to two neighboring abutment crowns and fills the space in your mouth. Since this prosthetic is permanent, you won't have to worry about performing any special care, however you will be given a special floss threader to clean the area underneath the bridge. Simply include this in your regular flossing routine. With proper care, a fixed bridge can last for 8 to 10 years.
Which Tooth-Replacement Method is Right for Me?
Before choosing your tooth-replacement method, you'll get the chance to have a consultation with your dentist in Farmington. You'll need to consider how many teeth you intend to replace before knowing which treatment is best for you. Dental implants are considered the most effective solution to replacing teeth but can get expensive.
If you'd prefer to replace multiple teeth, a removable partial denture can be used in tandem with a fixed bridge. Keep in mind that fixed bridges don't use prosthetic roots like dental implants do. This means only the tooth itself is a prosthetic. However, you also won't have to wait as long to receive it like you would with a dental implant which requires a long healing process. If your dentist believes you aren't a good candidate for dental implants because of an underlying condition or because not enough bone is available, a fixed bridge may be more ideal.
To confirm which treatment is best for you, schedule a consultation with your dentist in Farmington today!
About the Author
Dr. Leslie M. Metzger earned her dental degree from The Ohio State University College of Dentistry and continues pursuing postgraduate education at the Las Vegas Institute for Advanced Dental Studies. There, she attended cosmetic dentistry programs, including training in E4D CAD-CAM technology. This lets her provide same-day porcelain crowns to her patients. To learn more about her practice, contact her at (248) 476-3410 or visit her website.