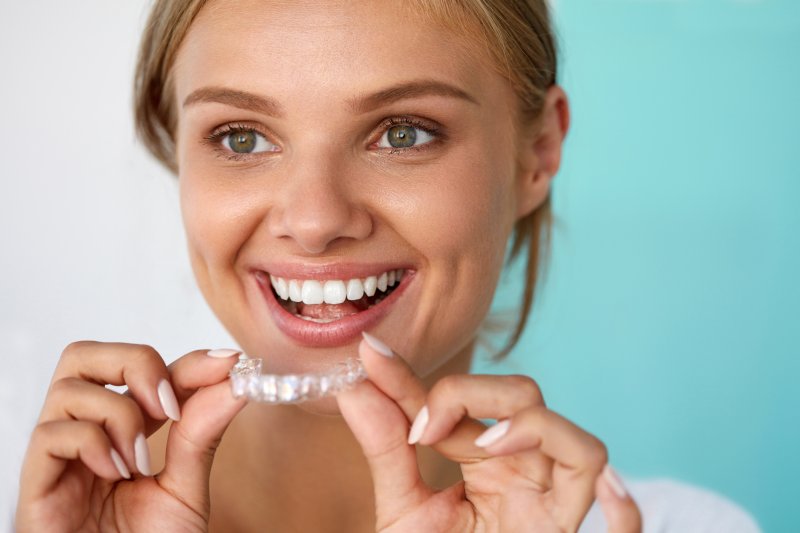 With the rise of DIY projects, people are really taking to heart an old, famous saying: If you want something done right, do it yourself. This even applies to dentistry, with some of us trying methods to whiten our teeth ourselves. DIY projects are possible for all sorts of things, the thinking goes, so why not whitening? It's cheaper, faster, and more convenient than visiting a cosmetic dentist!
As great as the promises of self-whitening sound, however, they're generally false advertising. Contrary to popular belief, DIY whitening is quite dangerous, and can have negative effects on your teeth. To avoid hurting your smile in an attempt to help it, listed below is a guide to DIY whitening dangers and why dentists are the better option.
The Dark Side of DIY Whitening
The first go-to for DIY whitening, homemade items, pose a significant health risk that outweighs any benefit. Take baking soda, a material known as a natural teeth whitener. While some try to make their own baking soda solutions or toothpaste at home, using too much can damage tooth enamel and the soft gum tissues in your mouth. The same effects also occur when applying excess hydrogen peroxide and lemon juice, two other popular home items used for DIY whitening.
The second alternative, store-bought whiteners, are hardly better. Charcoal and baking soda toothpastes sold by retailers might leave you with a whiter smile, but often permanently remove tooth enamel, making your teeth weaker. The bleach in bleaching trays, meanwhile, can get into the nerve chamber of your tooth, resulting in severe pain and requiring treatment by a dentist. Furthermore, since whitening strips are flat and don't get into curved areas, they can leave teeth whiter on flat surfaces while still looking yellow at the edges.
Professional Whitening: Trust Your Dentist
Given the above, dental professionals generally don't approve of DIY teeth whitening. For instance, while it is true that both baking soda and hydrogen peroxide are used in professional whiteners and whitening toothpastes, these specialty items are made by those with expert knowledge. Unlike DIY products, they don't apply peroxide or baking soda directly to your teeth precisely because it's unsafe.
The same goes for bleaching kits, trays, and gels. The American Dental Association, as of now, still hasn't approved any such over-the-counter products (other than certain toothpastes) available in stores today. When it comes to bleaching teeth, only dental professionals have the knowledge and material needed to provide desired results without any repercussions.
Ultimately, if you feel self-conscious about your teeth, talk to your dentist. Going to them is the best and safest teeth whitening solution available.
At the end of the day, a dentist will get the beautiful smile you want without compromising your oral health, so try to avoid DIY products — they'll only prove more costly in the long-run!
About the Author
Monet Aesthetic Dentistry is a dental practice based in Farmington, MI. It is headed by expert dentist Dr. Leslie Metzger, who earned her dental degree from The Ohio State University's College of Dentistry, and her trusted team. A member of both the American Dental Association and Michigan Dental Association, Dr. Metzger has striven for excellence in her practice and attended training programs at the prestigious Las Vegas Institute for Advanced Dental Studies. Monet Aesthetic Dentistry is currently located near Central Farmington and can be reached at its website or by phone at (248)-476-3410.