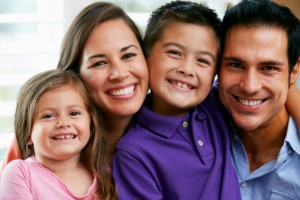 We don't mean to sound too cliché, but the fact is "an ounce of prevention is worth a pound of cure." At Monet Aesthetic Dentistry, we'd much rather prevent a dental problem than cure what could become a bothersome and even expensive problem later. That's why general and preventive dentistry is at the heart of our practice in Farmington, MI.
With this in mind and in keeping with the recommendation of the American Dental Association, Dr. Leslie M. Metzger would like to see you and your family members twice every year for dental checkups. At these checkups, we'll carefully clean your teeth and examine each tooth for any visible signs of decay. We'll assess the health of your gums and other soft tissue, and we'll take x-rays when necessary to reveal hidden spots of decay or possible infection.
Of course, if we find any problems we will recommend treating with expediency. In the case of a cavity, Dr. Metzger will want to use a tooth colored composite resin to fill the cavity and thereby preserve the tooth.
For gum disease—and estimates are that some 80 percent of the population have gum disease and aren't even aware of it—we may recommend a deep cleaning, otherwise known as root planing and scaling. In any case, we want to arrest the development of gum disease before it reaches the point of compromising any of your teeth's structure, the integrity of your jawbone or your overall health; gum disease has been linked to a number of health concerns including high blood pressure, stroke, heart disease, diabetes and osteoporosis.
Schedule an Appointment Today
If the time has come for you or someone in your family to see the dentist, then call the office of Monet Aesthetic Dentistry in Farmington, MI. Dr. Metzger and her team proudly serve patients in Farmington Hills, West Bloomfield, Livonia, Southfield, Plymouth, and Oak Park and beyond.