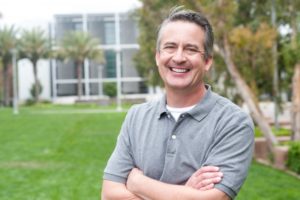 When is the last time that you saw a dentist? If you've been putting off dental visits because of money, unfortunately, prolonged treatment will end up costing you more in the long run. Many people don't have dental insurance, which makes receiving the care that they need and deserve much harder. Thankfully, Dr. Leslie Metzger offers an in-house plan at Monet Aesthetic Dentistry to give patients quality and affordable care. Keep reading to learn more about this plan and why it's important to see your dentist in Farmington regularly.
The Importance of Routine Dental Care
Oral healthcare is important, but around 1/3 of Americans haven't seen their dentist in the last year. Much of this can be attributed to dental cost but avoiding treatment will typically make you spend more in the future. Unlike other medical conditions that can get better with time, dental issues will only grow worse if left untreated. This puts those who don't attend routine checkups every 6 months at risk. For example, early stages of gum disease can be completely reversed, but if left untreated, it can lead to permanent bone damage, tooth loss, and even increase your chance of various overall health problems.
During regular checkups, Dr. Metzger examines your mouth to catch any problems while they are still small, avoiding more extensive and expensive procedures down the road. However, if your mouth isn't routinely checked, you could have serious and costly oral health problems.
Monet Aesthetic Dentistry's In-House Membership Plan
Insurance plans can be incredibly hard to decipher, and once you've finally figured them out, they can completely change the terms! With deductibles, premiums, and certain dates to remember, it's no wonder that people don't like dealing with their dental insurance. At Monet Aesthetic Dentistry, we've made saving on your dentistry as easy and straightforward as possible.
We offer two different plans: an adult plan for $359 and a Children's plan for $159. Both of these plans include 2 exams per year, cleaning, fluoride treatment, X-Rays, 30% off of all other services, and emergency exams with necessary X-Rays. These plans allow you to receive quality preventive care at an affordable price. Plus, what's more impressive is that you can receive discounts on dentistry that insurance would never cover!
Are you ready to take advantage of this amazing in-house plan? Contact Monet Aesthetic Dentistry to take your first step toward a healthier smile with more affordable dental care.
Meet the Dentist
Dr. Leslie Metzger is an incredibly experienced dentist who loves combining art and science to deliver beautiful results. She believes that everyone should have access to quality and affordable dentistry, which is why she offers an in-house plan for patients without insurance. She currently practices at Monet Aesthetic Dentistry, and she can be contacted through her website or by phone at (248) 476-3410 for any questions.