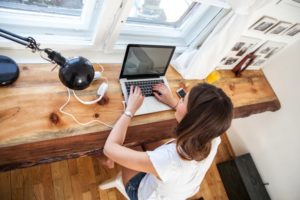 It's a surprise that for some individuals, dental insurance can be an expensive burden. While it may work for some people, others may not see the benefit of using a plan that just doesn't seem to meet their needs at an affordable rate.
Luckily, there are other ways you can get the care you need without breaking the bank, nor worrying about unpredictable costs. An in-house dental membership plan can help remove the doubt of affordable dental care. Continue reading to learn more about the plan and why you should consider it!
What Does the In-House Membership Plan Include?
The in-house membership plan includes everything you need to protect your oral health over the course of the year. As long as you practice daily oral care, keep a balanced diet and don't use your teeth for anything that's better suited for a tool, these benefits are practically all you need to maintain long-term oral health! An adult plan is just $259 a year and a child plan is just $159 a year. In both of these plans, you can expect:
2 Exams Per Year, which includes:
Cleaning
Fluoride Treatment
X-Rays
Plus: 30% off all other services
Emergency Exams and Necessary X-Rays
An Ideal Option for Those Without Insurance
Keep in mind that this membership includes no co-pays and no premiums. Part of why it's ideal for those without dental insurance is because of its transparent pricing and benefits. It's perfect for individuals and for families who need to cover many people at a time.
While the guaranteed benefits may seem limited at first, cleanings, exams, X-rays and fluoride treatments are really the only treatments you need to maintain long-term oral health. This in-house dental membership plan is not insurance, but it does offer benefits that you would typically expect from insurance.
Perfect for Those Seeking Cosmetic Treatments
If you've ever wanted to get your teeth whitened or porcelain veneers placed, you likely struggled to get dental insurance benefits to cover them. As a result, the in-house membership plan is quite effective for those trying to save money on cosmetic treatments, which dental insurance notoriously won't cover. Our office also offers Invisalign clear aligners to straighten teeth, which can be quite expensive on its own. But with a membership plan, you can easily save hundreds of dollars in the process.
Regardless of the dental care you need, there shouldn't be barriers so high that those who can't afford monthly premiums shouldn't get dental care at all. With a membership, both parents and children can gain access to preventive care that is proven to reduce the risk of dental emergencies and the need for expensive restorative treatments later. To learn more about the plan or get signed up, schedule an appointment today!
About the Author
Dr. Leslie Metzger earned her dental degree from the Ohio State University College of Dentistry. Thanks to her many hours of continuing education, she's able to provide the community the best dental care possible. To learn more about her practice, you can contact her through her website.