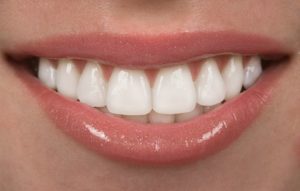 Surface stains always seem to appear, even when we least expect it. Foods we never even thought to cause staining end up doing so, making our teeth look darker, yellow, and discolored in the process. It's a phenomenon your dentist is all too familiar with, which is why she wanted to talk about one of the best methods for teeth whitening in Farmington, as well as the science behind it.
Once you realize how simple treatment is, you'll want to get started whitening teeth right away! Here's how it works.
The Science Behind Teeth Staining
When you consume food and drinks throughout the day, particularly ones that carry a rich pigmentation and/or acidity, stains can easily attach to the surface of teeth. This is because tooth enamel is naturally porous, meaning it's filled with many microscopic holes and crevices for food and bacteria to get trapped inside of.
Think of your teeth as a piece of clothing. When observing it up close, cloth also has many holes and cracks for food and drinks to spill into, causing it to stain. Enamel behaves in the same way, so if you're ever unsure if something can stain your teeth, ask yourself if it can stain clothing.
Keep in mind that stains on the surface of teeth are extrinsic, meaning they can be easily removed by brushing with a whitening toothpaste. However, intrinsic stains, or stains related to the internal parts of the tooth, require professional teeth whitening in Farmington.
How Teeth Whitening Works
When whitening teeth, the most important areas to consider are the tooth enamel and dentin. When administered correctly, teeth whitening gel does not damage tooth enamel in any way. When you undergo treatment, the gel travels through the enamel and targets the dentin behind it. It's this area that receives the bulk of the whitening treatment. That's because dentists know that when enamel is worn down, the yellow color patients see is actually the dentin peaking through the tooth enamel.
That's where professional, take-home, whitening kits come in. These custom-fitted whitening trays trap bleaching gel against teeth, preventing them from losing effectiveness by being exposed to saliva. This also helps prevent teeth sensitivity.
Why Take-Home Whitening is the Best Method
Dentists prefer take-home whitening kits over the one-time, in-office treatments for a few reasons.
Day-to-Day Treatments Make a Difference – Whitening treatments that are done consecutively are more effective than one-time treatments. This is because small amounts of bleaching agent remain in the tooth structure for 24 to 36 hours. That means the next day's treatment will be more effective than the last.
Convenient for Prolonged Use – Besides changing your diet, keeping your smile white is easier with at-home kits. Your dentist recommends you perform touch-ups every 4 to 6 months.
Significant, Long–Term Results – Patients can expect their teeth to be several shades whiter, even after just two weeks of daily application.
With take-home teeth whitening in Farmington, you truly get the best bang for your buck. To get a whiter smile, schedule an appointment with your dentist today!
About the Author
Dr. Leslie M. Metzger earned her dental degree from the Ohio State University College of Dentistry. She's attended multiple cosmetic dentistry programs at the Las Vegas Institute for Advanced Dental Studies and is a member of the American Association of Cosmetic Dentists. To learn more about her practice, contact her through her website.