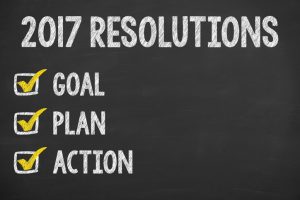 Dentist in Farmington, Dr. Leslie Metzger, at Monet Aesthetic Dentistry wishes you Happy New Year! During this time of resolutions, resolve to improve your oral and systemic health and your personal appearance, too. You can with the expert help of Dr. Metzger and her array of services which include porcelain veneers and state of the art dental implant restorations in Farmington.
Resolve to Practice Good Oral Hygiene
The American Dental Association recommends everyone brush their teeth twice a day and floss daily. Brushing should take at least two minutes and careful flossing,  even longer than that.
Why is oral hygiene important? The mouth is teeming with bacteria, and these germs live on the food residues, or plaque, on and in between teeth.The bacteria and their corrosive acids cause dental decay.
Additionally. plaque and tartar infect the gums, causing bleeding, bad breath, gum recession and damage to bone. Ultimately, teeth loosen and may be lost. Also, dentists link severe gum disease, or periodontitis, to systemic health conditions such as heart attack, stroke, high blood pressure, arthritis, diabetes, dementia and pregnancy complications.
With so much at stake, Dr. Metzger wants to see her patients twice a year for oral exams and cleanings. These services uncover hidden dental problems before they become complex and expensive and also remove the plaque and tartar that home oral hygiene misses.
Resolve to Get an Oral Exam
Dr. Metzger does several things during a routine exam:
Inspects for decay, using digital x-rays, intraoral cameras and laser scanning to see cavities as they start
Checks restorations such as crowns and fillings
Assesses dental bite
Looks for signs of oral cancer
Measures gum pocket depth
A One-stop Shop
Dr. Metzger offers several restorative, cosmetic and preventive services. You and your family can receive all the dental care you need in one convenient location. Some featured services you may need in the New Year are:
Porcelain veneers Custom-crafted from fine dental ceramic, these tooth-shaped shells cover the front of teeth marred by deep stains, cracks and other defects. Natural-looking and matched to neighboring teeth, veneers create a beautiful smile zone and strengthen tooth enamel, too.
Dental implants in Farmington Today's premiere tooth replacements, dental implants reside in the jaw bone and actually bond with it through osseointegration. Implants support one, two or multiple teeth in fixed bridgework or full or partial dentures.
Teeth whitening in Farmington This professionally supervised service removes deep stains from tooth enamel. Delivered at home via custom-made trays, the hydrogen peroxide bleaching gel improves color by several shades.
TMJ therapy Worn at night, a customized acrylic mouthguard cushions top and bottom teeth, alleviating painful and destructive bruxism. Bruxism, or teeth grinding, prematurely wears enamel and causes significant jaw pain and headaches.
Can I Improve My Health with a Dentist Near Me?
Yes, you can! The friendly staff at Monet Aesthetic Dentistry excels at comfortable dental visits. They would love to see you in 2017! Contact Monet Aesthetic Dentistry to arrange your routine dental exam and cleaning.