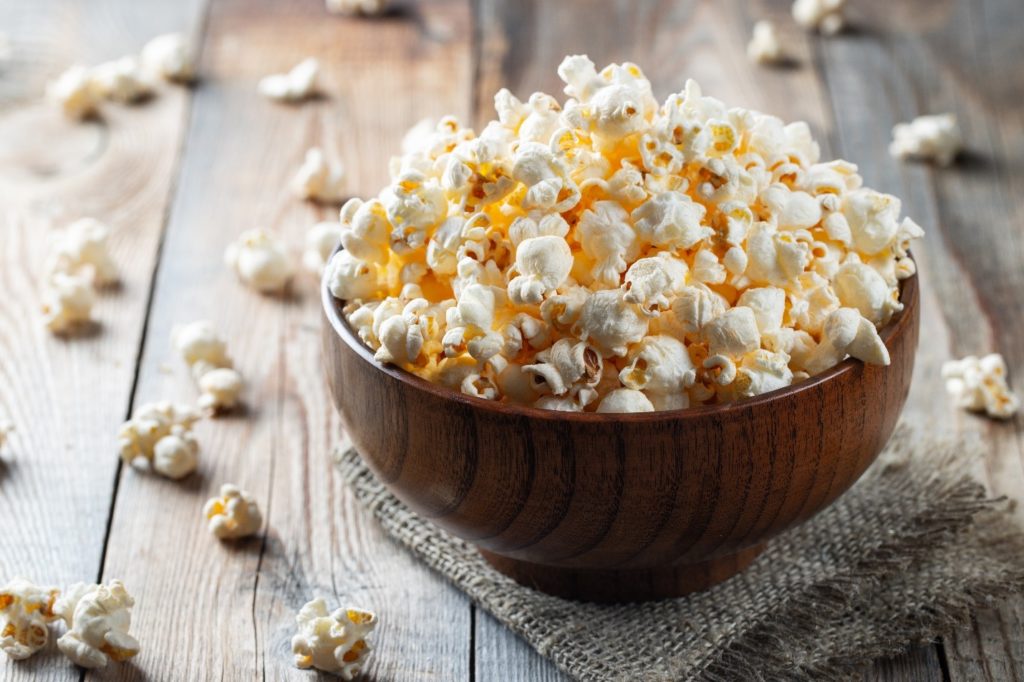 Popcorn is a popular snack for those going to the movies, on picnics, or just curling up at home with a good book. This salty, buttery treat can even be relatively healthy if you use the right ingredients. As much as people love popcorn, it isn't the best option for your smile. Read on to learn about four ways that popcorn can negatively affect your oral health and what you can do to prevent them.
#1: Your Teeth and Acid Don't Mix Well
When people think about tooth decay, sugar is often the first culprit to come to mind. Though it's true that sweets can raise your risk of developing cavities, they aren't the only things that can harm your smile. Lactic acid is a compound found in popcorn. Acid is bad for your teeth because it damages the enamel, which makes you more susceptible to decay.
#2: Popcorn Hulls Fit Perfectly Between Teeth
The thin coating that surrounds popcorn kernels are called husks. They are the perfect size to fit between your teeth and can also get lodged in your gums. The longer they stay there, the more time harmful oral bacteria will have to feed off of them and release acids that damage your enamel.
#3: Unpopped Popcorn Kernels Mean Bad News
When making popcorn, there are sure to be at least a few kernels that remain unpopped. If you accidentally bite down on these kernels, this can cause your teeth to chip, crack, or fracture. You'll need to make an emergency visit to your dentist to have the tooth repaired before the damage gets any worse or causes other oral health issues.
#4: Added Toppings Can Lead to Tooth Decay
Though classic popcorn often consists of just salt and butter, there are a million different ways to mix it up. Some people enjoy turning this snack into a dessert by adding toppings like caramel and chocolate. As tasty as doing this may be, the sugar in these popular toppings feeds the bacteria in your mouth that cause tooth decay.
4 Tips to Prevent Popcorn from Hurting Your Smile
Fortunately, there are several things that you can do to keep your favorite theater treat from harming your oral health, including:
Brush 30 minutes after eating (or after the movie is over!)
Visit your dentist for professional cleanings twice per year or when dental issues arise
Be mindful when eating popcorn to avoid biting into unpopped kernels
Follow up with a glass of water to neutralize the acids
Popcorn can have unsavory effects on your smile, but that doesn't mean you have to stop eating it altogether. Pay close attention while enjoying this treat and use the above tips to avoid a visit to the emergency dentist and maintain a healthy, popcorn kernel-free beam!
About the Author
Monet Aesthetic Dentistry is led by Dr. Leslie Metzger, a skilled dentist who takes pride in treating patients in the Farmington area with an array of exceptional services. Dr. Metzger and her highly skilled team treat anything from small cavities to dental emergencies. Whatever the issue is, they will do whatever they can to get your pearly whites back on the right track. To make an appointment with Monet Aesthetic Dentistry or for more information, call their office at (248) 476-3410 or visit their website.