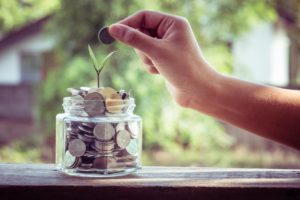 It's that time of the year when you need to start planning ahead. Thanksgiving will be here before you know it, and then it's a mad dash to 2018 between Christmas and New Year's. Pretty soon, all your extra moments will be taken up by looking for gifts, planning trips, and attending parties. Of course, this isn't just the holiday season—it's also the time of year many people purchase dental insurance. While getting the holidays right is important, making sure you have the appropriate dental insurance plan can have a huge impact on not only your oral health, but your wallet as well. Before purchasing a new plan or simply re-upping the one you already have, consider these points from your dentist in Farmington so you can make sure you're getting the best one for you and your family.
1. Think about your oral health needs
First and foremost, you want to purchase a plan that will adequately be able to meet your oral health needs. Start by considering what you might need in the form of dental care in the coming year. Are your teeth relatively healthy and you'll just need regular checkups and cleanings, or do you have a few damaged or missing teeth you'd like to be restored? Furthermore, who all will your plan cover? Just you, or your spouse, your children, etc. Figuring all of this out before looking at different plans will help your search go much faster and yield much better results.
2. See if your current plan is changing
According to research, most people simply purchase a dental insurance plan and never look at it again unless something drastic happens. This is a mistake because dental insurance providers alter different plans' coverage all the time, usually annually. And, they are not always forthcoming about the changes in coverage because they just want you to re-up your plan without a second thought. Either take a look at your plan or talk to your provider and ask if there will be any changes heading into 2018. You may find that your current plan won't work given what you determined in our first tip.
3. Consider an in-house plan
In the past, the only real way to pay less for your dental care involved getting a plan with a large provider, but that simply isn't the case today. Many private practices now offer their own in-house benefits plan. With them, a patient pays just one flat fee per year, and they then have access to benefits very comparable to a traditional insurance plan. Usually, standard preventive services are completely covered and cosmetic/restorative services are deeply discounted. The plans often cost less than those from big providers, plus they don't have monthly premiums, deductibles, copays, or waiting periods. Most practices have plans suited for individuals, couples, and families as well. If you find a practice that you like, using their plan is usually the most cost-effective way to save on your dental care for the year.
Look, we know you're busy, but taking care of your teeth is important, right? Purchasing the right plan will make that so much easier in the coming year, and by following these 3 tips, you can be sure that you're getting the best one for you. With that, you can look forward to a year of healthy, strong smiles (along with a healthy bank account!).
About the Author
Dr. Leslie Metzger is a practicing general, restorative, and cosmetic dentist based in Farmington, MI. She believes that high-quality dentistry should be affordable for absolutely everyone, which is why our practice is happy to offer its own in-house benefits plan to help our patients save as much as they can at every visit. To learn more about the ins-and-outs of dental insurance or how our in-house plan could help you, simply contact us today.