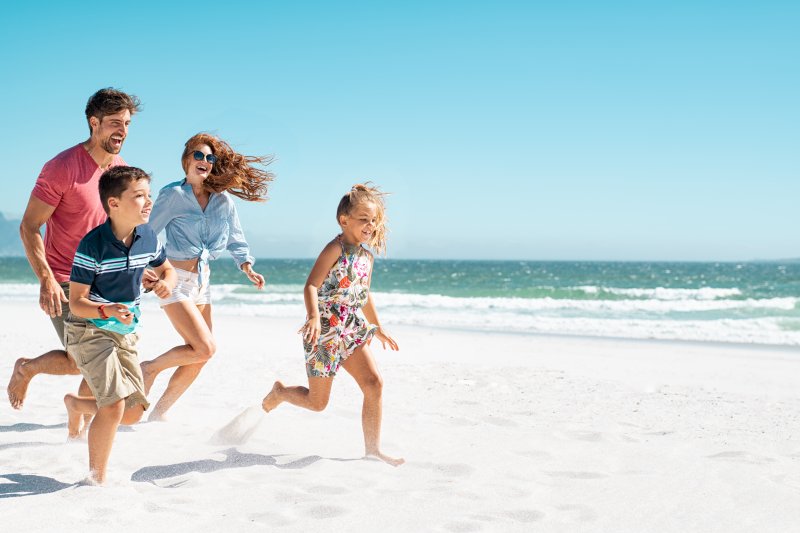 Summer is a season filled with outdoor adventures, delicious ice creams, and plenty of sunshine. While you may be enjoying the warmer weather and carefree days, it's essential not to forget about your oral health. Neglecting your teeth and gums during the summer can lead to unpleasant consequences. In this blog, we'll explore some of the ways summer activities can negatively impact your oral health and offer tips to protect your smile in the sun.
Neglecting Routine Dental Care
One common pitfall during the summer is neglecting routine dental care. With vacations and travel plans, dental check-ups may be pushed aside. However, skipping these vital appointments can have repercussions. Dental check-ups are essential for identifying issues early on, such as cavities or gum disease. Neglecting your oral hygiene routine, including brushing and flossing, can also contribute to these problems. Make sure to schedule your regular dental appointments and continue your daily oral care routine even while on vacation.
Dehydration and Oral Health
The scorching summer heat can lead to dehydration, which affects not only your overall health but also your oral health. Dehydration reduces saliva production, leading to dry mouth. Saliva plays a crucial role in neutralizing acids and preventing tooth decay. When your mouth is dry, you're more susceptible to bad breath and an increased risk of cavities. Stay hydrated by drinking plenty of water throughout the day, especially when you're out in the sun or participating in outdoor activities.
Sports and Oral Injuries
Summer is a time for outdoor sports and physical activities, but it also carries the risk of oral injuries. Whether you're playing a game of soccer or riding a bike, accidents can happen. Chipped teeth or knocked-out teeth are not uncommon during summer activities. To protect your smile, consider wearing a mouthguard when participating in sports. A mouthguard acts as a cushion, reducing the risk of oral injuries and safeguarding your teeth.
Tips for Protecting Oral Health in Summer
To maintain optimal oral health during the summer, follow these essential tips:
Stay hydrated: Drink plenty of water to prevent dehydration and dry mouth.
Maintain a consistent oral hygiene routine: Don't skip brushing and flossing, even while on vacation.
Use a mouthguard: If you're engaging in sports or physical activities, wear a mouthguard to protect your teeth from injuries.
While summer is a time for relaxation and fun, it's crucial not to neglect your oral health. Neglecting routine dental care, dehydration, and the risk of oral injuries during sports can all negatively impact your smile. By following the tips mentioned here, you can enjoy the summer season while also safeguarding your oral health. Remember, your smile is worth protecting year-round, even in the sunniest of seasons.
About the Author
Dr. Leslie Metzger initially got into dentistry because she wanted to help people feel and look their best. Over the years, her passion for both her craft and for helping her patients has only grown over time. Dr. Metzger received her dental degree from The Ohio State University College of Dentistry, and in the interest of learning more about her field, she attended the prestigious Las Vegas Institute for Advanced Dental Studies.
If you have any questions about how to protect your smile this summer, she can be reached at her website or by phone at (248) 476-3410.