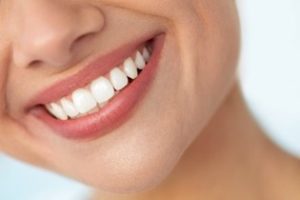 You've worked hard to get your dental health back on track, but your teeth still show the effects that genetics or poor oral hygiene in the past had on them. You've made the decision to whiten them, but you can't decide between two of the most popular cosmetic dentistry treatments: veneers and teeth whitening. When you visit your cosmetic dentist in Farmington, you may decide that porcelain veneers are a better choice. Keep reading to find out why.
Teeth Whitening
There are many over-the-counter whitening products and kits that you can find in your local grocery store or drug store. But a kit purchased from your dentist gives more powerful results for two reasons. This cosmetic dental treatment can remove stains caused by coffee, tobacco, wine and even natural aging. Your dentist can design a custom-made take-home whitening kit that allows you to whiten your teeth in the comfort of your own home, giving you results after just one session!
Veneers
Porcelain veneers are thin shells of medical-grade porcelain that are bonded to the surface of a tooth or multiple teeth to correct chips, fractures or stains. They also offer the ability to correct slightly misaligned teeth and can be a remedy for dental sensitivity that's been caused by worn down enamel. Your dentist will consider your face shape, your skin tone and many other factors to design your treatment plan, ensuring that your veneers look as natural as possible.
Teeth Whitening vs. Veneers
Appearance – With teeth whitening, you are likely to see an immediate improvement in your dental appearance. However, after a few years, you will need to have the treatment again. With veneers, your whiter, straighter smile can last for more than 10 years. If you grind your teeth, crunch on ice or bite your nails, the lifespan of your veneers will likely be shortened.
Procedure – During an at-home teeth whitening treatment, you will place the bleaching agent into custom-made dental trays and apply to them to your teeth every day for 10 to 14 days. During your first visit for porcelain veneers, your dentist will discuss and confirm your smile goals. They will then remove about 0.5mm to 0.7mm of each tooth's surface (less than would be removed for a dental crown) and take dental impressions that they will use to have your veneers custom-made specifically for your teeth. Once they arrive from the lab, your dentist will adhere them to your teeth, shape them and polish them to look and feel as natural as possible.
Required Care – Neither teeth whitening, nor veneers require special care. You take care of them both as you would your natural teeth. Brush twice a day for two minutes, floss at least once a day, and visit your dentist regularly.
If you're not sure whether you should choose teeth whitening or veneers in Farmington, your cosmetic dentist can help. Once they complete a physical exam and take X-rays of your teeth, they can help you decide which will be the best for your needs. Regardless of which option you choose, you are sure to achieve a whiter, brighter smile.
About the Author
At Monet Aesthetic Dentistry, Dr. Leslie Metzger is dedicated to helping every patient achieve the healthy, gorgeous smile they deserve. She earned her dental degree from The Ohio State University College of Dentistry and has been transforming smiles ever since. Dr. Metzger offers a wide range of services that include preventive care, cosmetic dental treatments and more. If you're ready to brighten your smile, contact the office at (248) 476-3410 or visit the website to schedule an appointment.