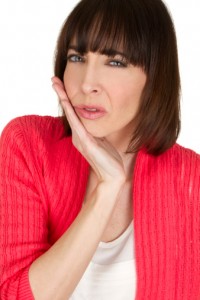 Have you ever heard of the temporomandibular joints? Well, even though they're right by your ears, most people have never heard of them. These are the joints that sit on either side of your head just in front of your ears. These joints allow you to smoothly open and close your mouth. Unless they don't. Patients with temporomandibular joint disorder, or TMJ, often experience pain and other symptoms caused by TMJ. Fortunately, TMJ therapy can provide relief, and Dr. Leslie M. Metzger of Monet Aesthetic Dentistry in Farmington, MI, specializes in helping patients eliminate the symptoms of TMJ.
TMJ Therapy Relieves Many Symptoms
The most common symptom of TMJ is, unfortunately, pain. The pain usually happens when you chew, bite or yawn and is felt in the temporomandibular joint, as well as the surrounding areas including your ears, neck, head and shoulders. Other symptoms may include:
A clicking or popping sound when you open your mouth
Swelling on the side of your face
Sensitive teeth
The feeling of an earache, but no sign of infection
Headaches
Changes to your bite or a misaligned bite
Difficulty opening and closing your mouth, or feeling like your jaw is locked
TMJ Therapy Treatment
Regardless of why you have TMJ disorder—and the culprit may be teeth grinding, an improper bite, or an injury to the head, face or neck that affects the jaw—the solution may be a custom-fitted oral appliance. Worn at night, this appliance or splint as it is sometimes called, reduces stress on the jaw and repositions the lower jaw so that it fits properly in the TMJ socket. Many patients quickly find relief from the painful symptoms of TMJ disorder with a splint.
Schedule an Appointment Today
If you think that you or a loved one might have TMJ disorder, then call the office of Dr. Leslie Metzger at Monet Aesthetic Dentistry. We serve patients in Farmington, MI, as well as Farmington Hills, West Bloomfield, Livonia, Southfield, Plymouth, and Oak Park.