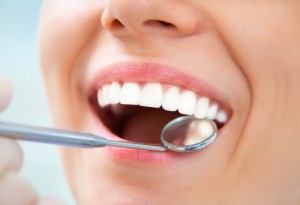 You take such good care of your teeth. Every day you brush and floss in the morning and at night. You schedule dental checkups at Monet Aesthetic Dentistry in Farmington, MI, every six months as Dr. Leslie M. Metzger wants you to do. You shy away from sugary snacks and soft drinks. Yet despite all of these efforts—you have a cavity. Well, hardly anyone goes through life without some tooth decay. The good news is that repairing that tooth no longer necessitates having an amalgam filling. Today, there are tooth-colored fillings that not only restore functionality to your tooth, but maintain your white and beautiful smile.
Once upon a time, cavities were routinely filled with a mixture, or amalgam, of silver and other metals. Aside from leaving a dark spot in your otherwise white smile, amalgam fillings were annoying for people with metal sensitivity. And while the claim that there is mercury in silver fillings has never been conclusively substantiated, there is definitely no such concern with tooth-colored fillings.
Also called white fillings, tooth-colored fillings are made of either porcelain or composite resin materials. As such, Dr. Metzger can blend these materials to closely match the color of your existing tooth. To repair a tooth with a white filling, Dr. Metzger will first remove the decay and cleanse the area. Then the tooth is isolated in order to prevent moisture from interfering with the bonding process. Adhesives are applied, after which the cavity is filled with the composite material. This is hardened with a special light and your tooth is one again whole and beautiful.
Schedule an Appointment Today
If you would like to learn how tooth-colored fillings can repair decay, or replace any amalgam fillings that you already have, then call Dr. Metzger at Monet Aesthetic Dentistry in Farmington, MI. We also serve patients from Farmington Hills, West Bloomfield, Livonia, Southfield, Plymouth, and Oak Park.